If you have a winning variation from an A/B test that you want to expose to all your visitors you can convert that variation into a personalization. This will copy the project code for that variation and the Audience settings for your project and set that for 100% of the visitors.
1. Open up an editor for the A/B test you want to convert to a personalization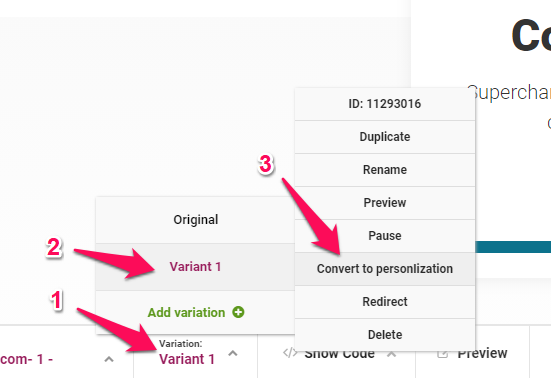 2. Click variations, hover the variation, and then click "Convert to personalization". The personalization will be activated immediately.
You can now find the personalization under Personalizations in the dashboard.

Notice that if you want to limit the personalization to only target a specific device you need to add that Audience statement before you convert to personalization, as the personalization activates straight away.