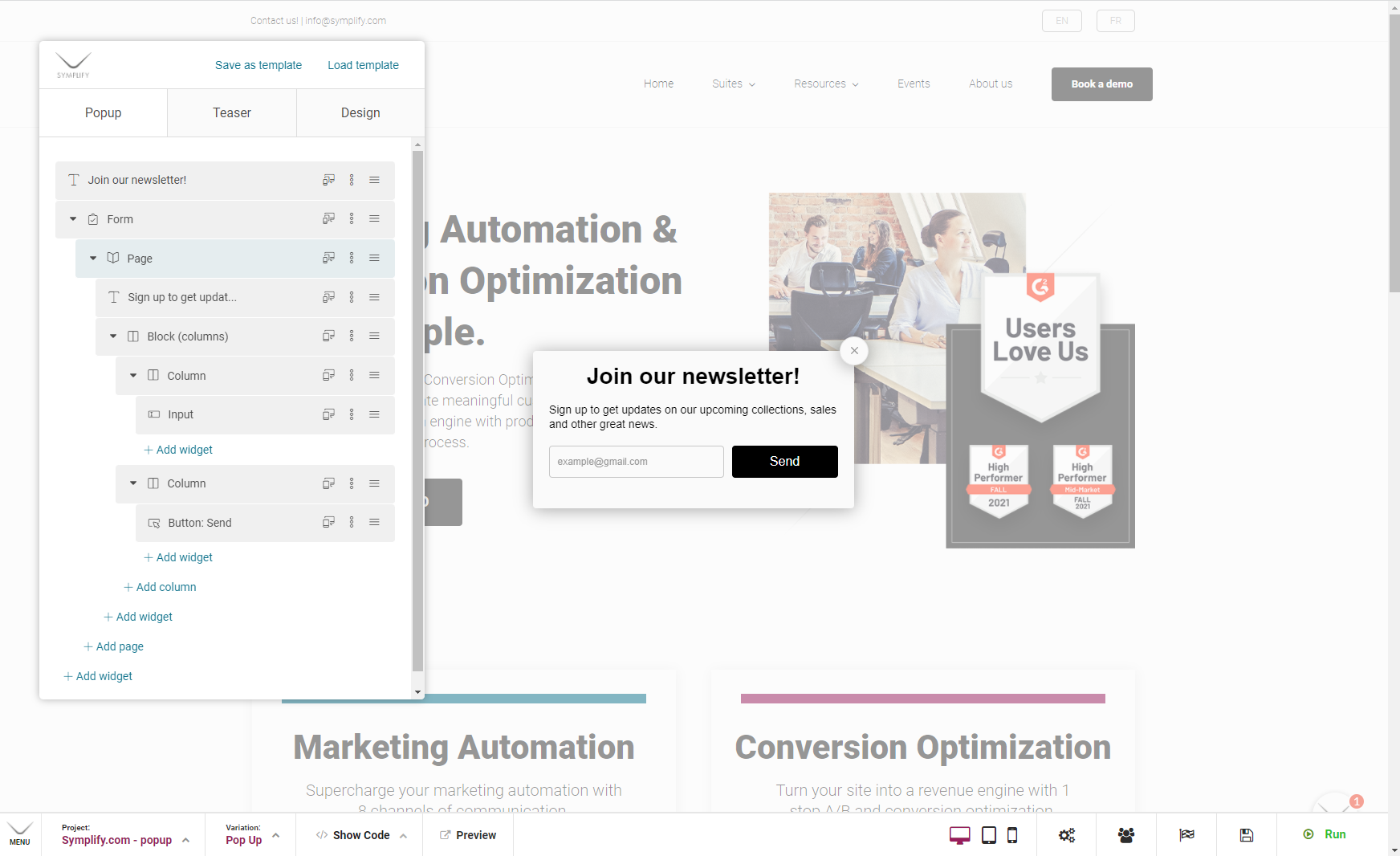 In a Popup/Survey project, you do your setup in the floating Edit module to the left. The current popup settings/layout is previewed to the right of this. From start, you most likely will have a default popup set up that is visible (see image above).
The settings and layout for this are set in the Edit module to the left.
In the first tab of this module, you build the popup structure. You do this by adding Widgets.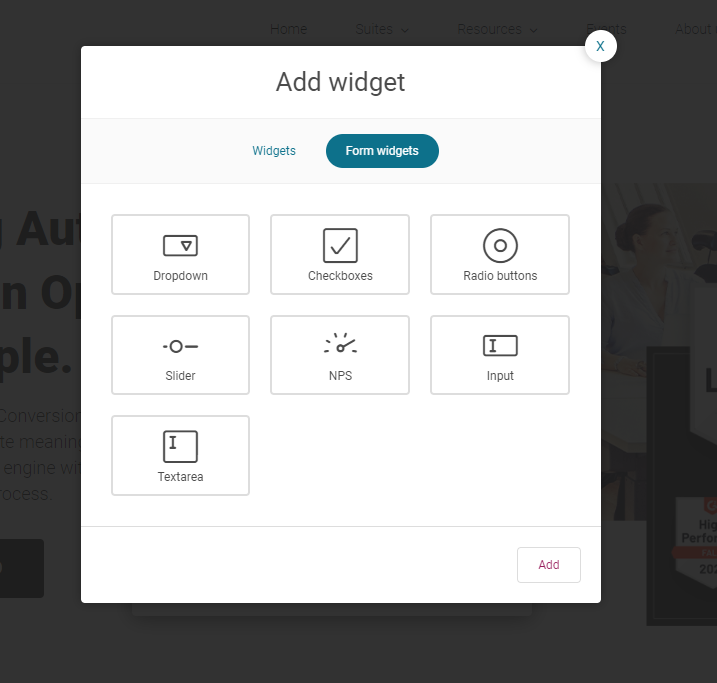 Widgets are added by clicking Add Widget on the level that you want to add them. Notice that this is always added last on that level. You can multi-add Widgets by selecting multiple Widgets and then hitting Add. They will be added in the order you select them.
If only one is added you will end up in the settings for this Widget, while if multiple are added you will end up in the structure view again after you hit Add.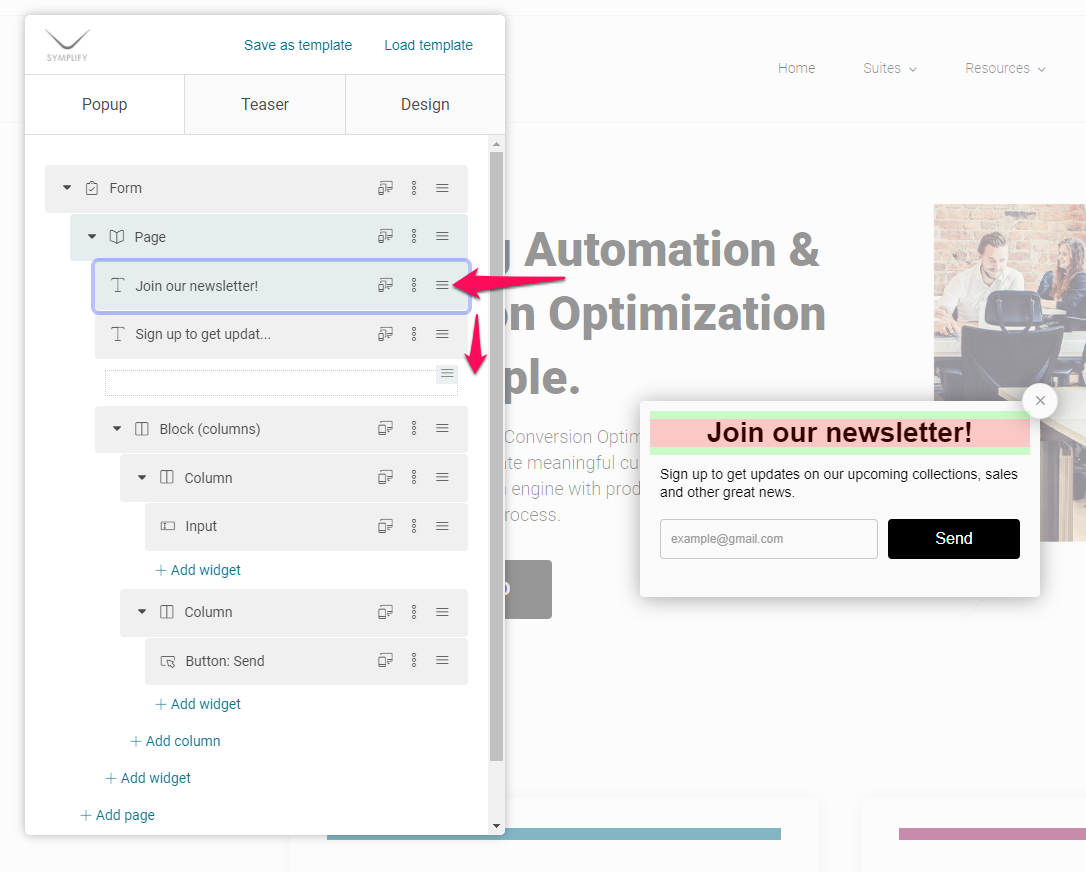 Once created you can move the Widget to the wanted position by dragging and dropping the Widget Grabbing it to the right by the drag icon and then releasing it in the wanted place (see image above).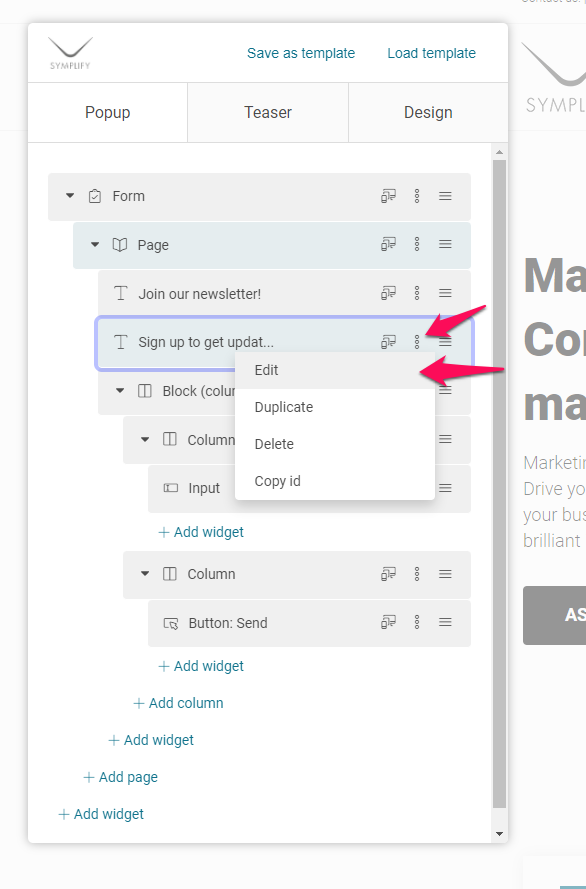 To edit a Widget simply click the three dots icon and choose Edit.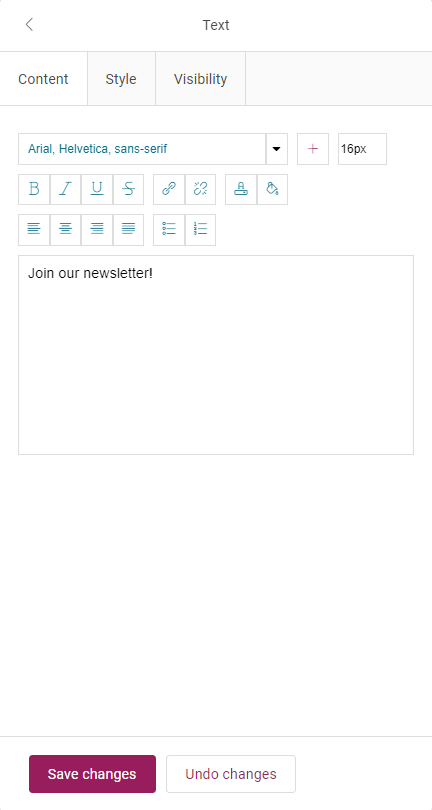 Each Widget has got its own settings. Use the tabs to navigate between Content, Style, and Visibility settings. Notice that if something is changed the Save changes button will change color. You will need to save your changes for these to be applied. You can also Undo your changes if you haven't saved them. If you try to navigate before Saving any unsaved changes you will be prompted to do this.