1. Click Personalizations and click New Personalization.

2. Select website in the drop-down menu and set your project name and click Create Personalization

3. Click go to the Personalization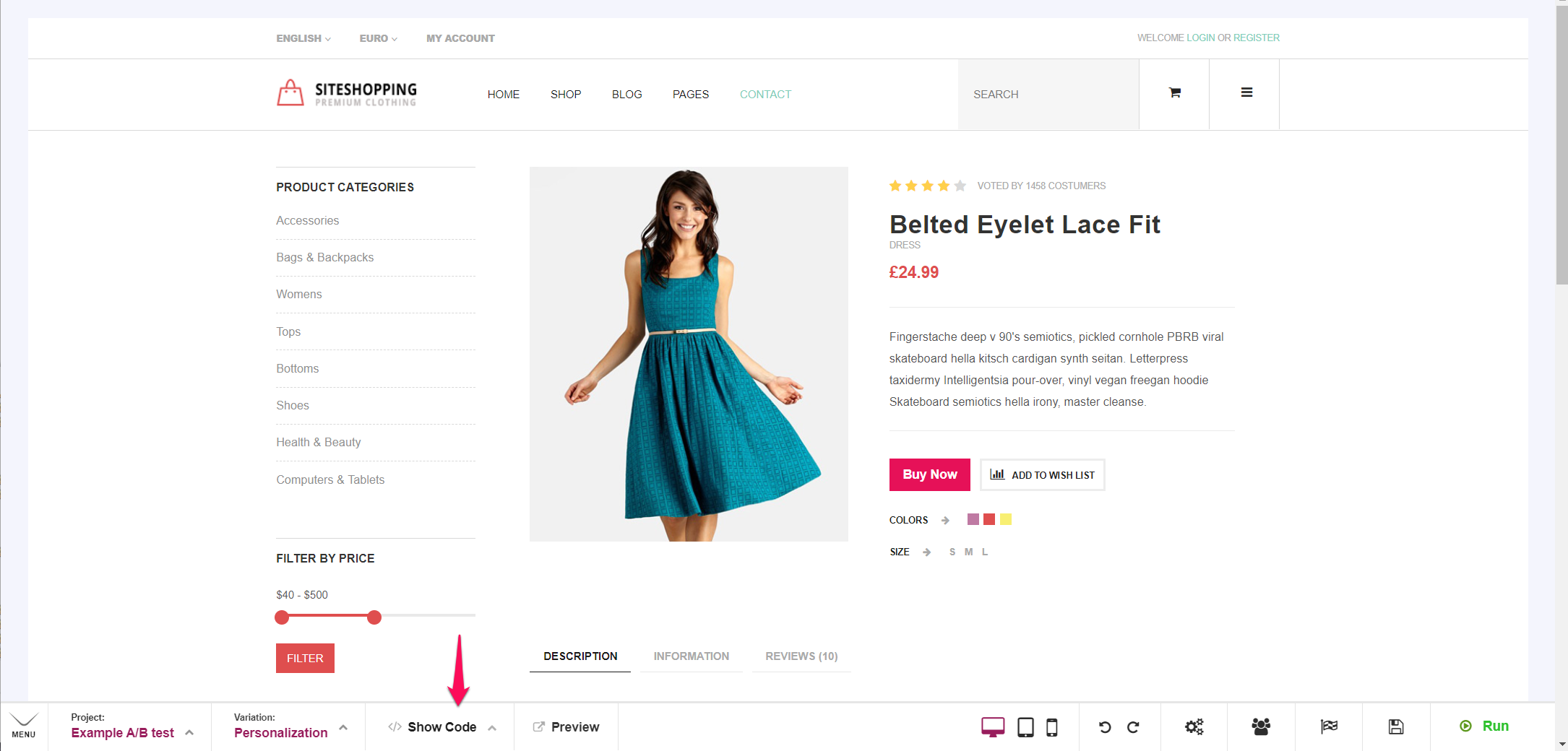 4. Either use the WYSIWYG editor (do not use that on a dynamic website) or click show code to start creating your variation. Click Save when you are done!
Notice! The editor may not keep up with your changes if you do a lot of javascript/jQuery changes. Always use the preview function to check that your changes work and look as you want.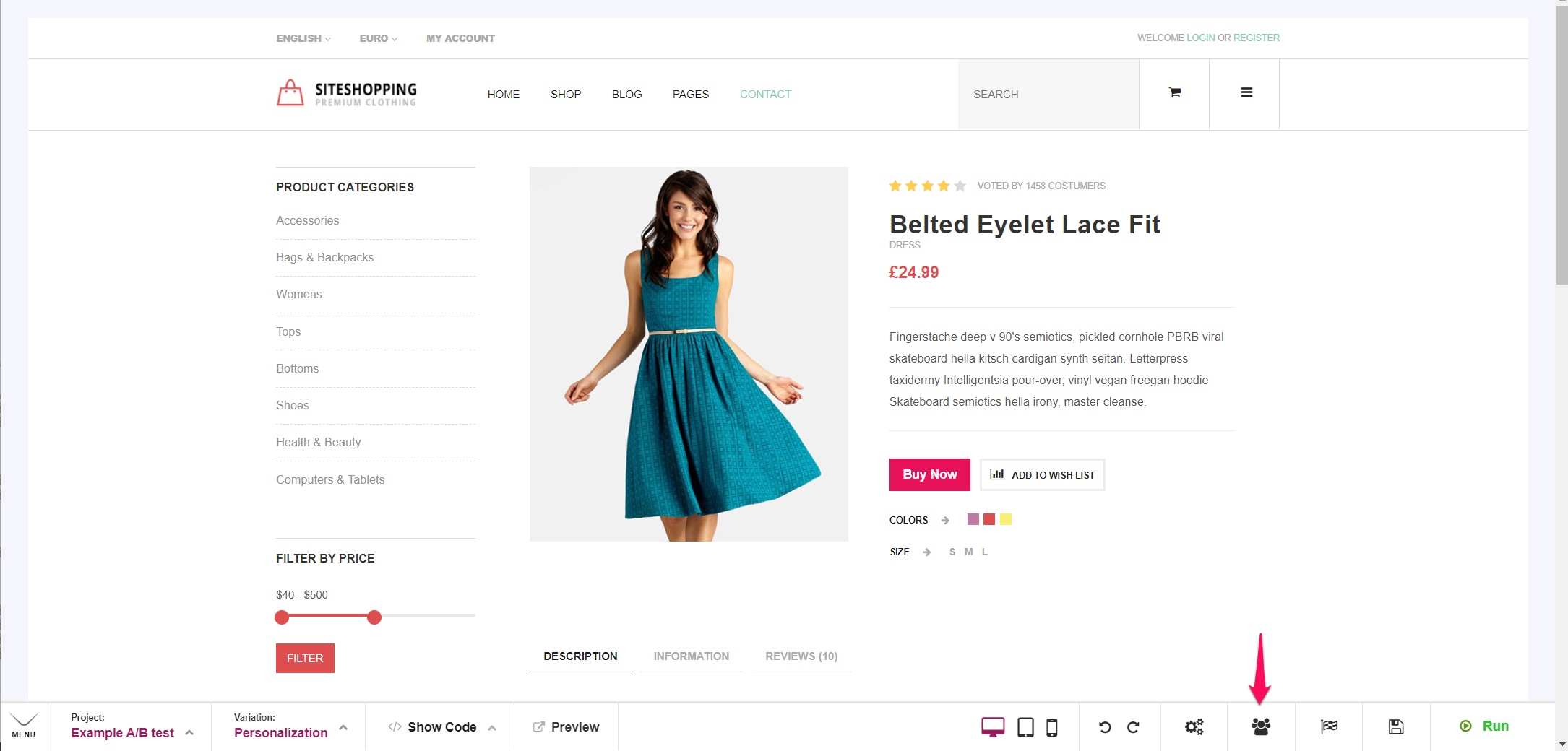 5. Set up your Audience to match your targeted visitors
6. Set up the KPI's you want to measure in Goals.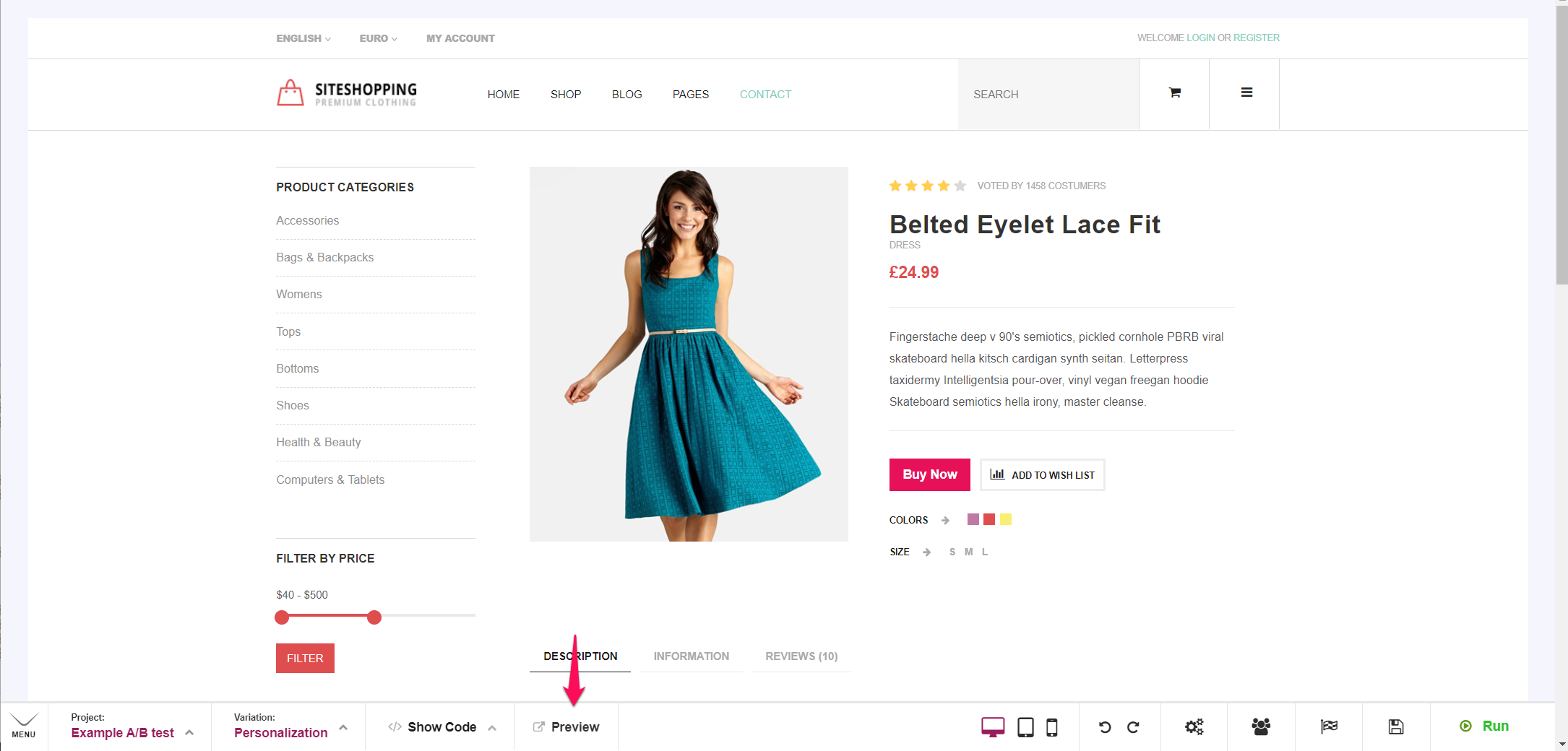 7. Preview your changes and make sure that Audience is correct, that the Goals work, and that your changes look good.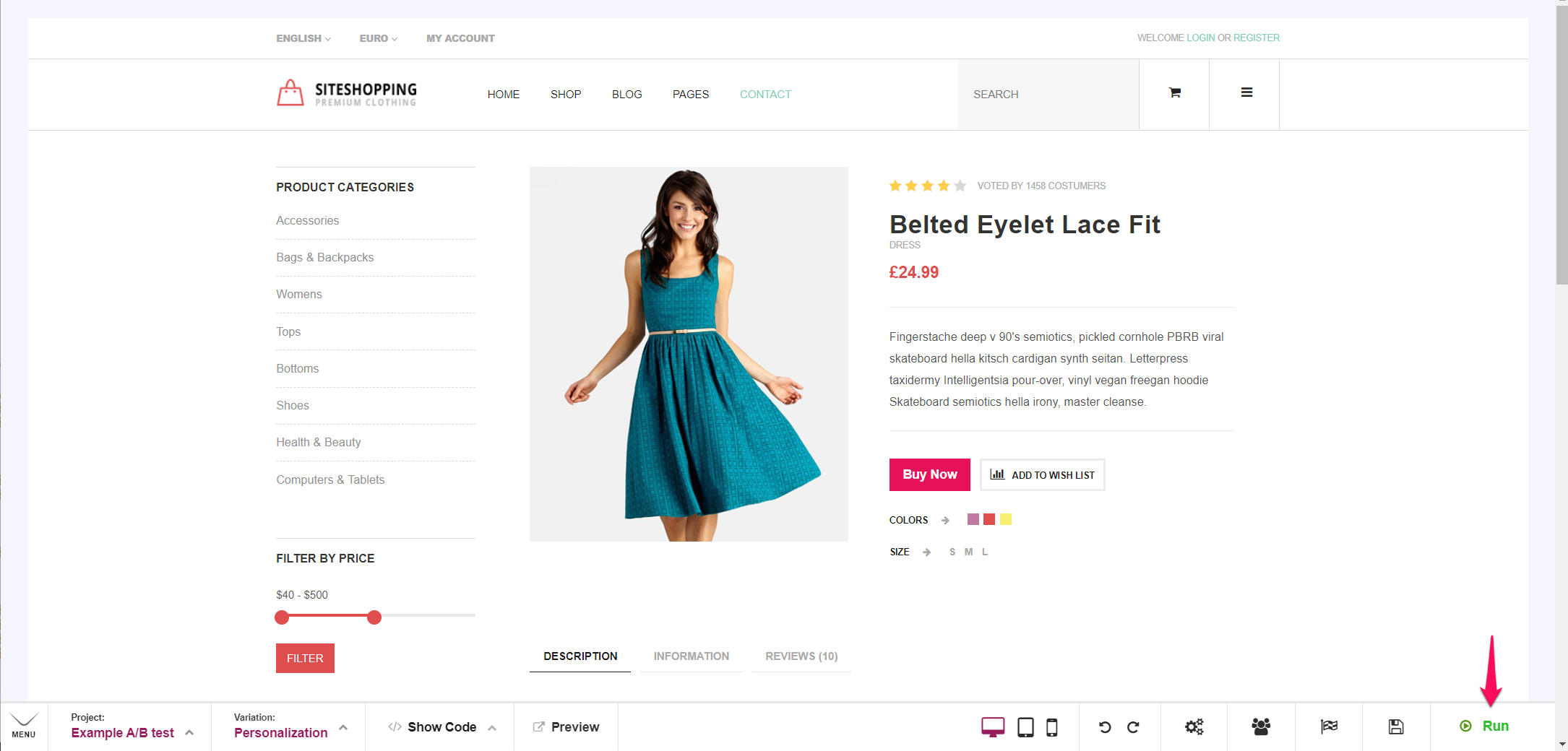 8. To activate your project, press Run (Bottom right) in the editor or activate it through the dashboard.