1. Click on either Popups or Surveys, then click New Popup / Survey

2. Select your website in the drop-down menu, enter the name for the popup and then click Create Popup / Survey.

3. Click Go to the Popup / Survey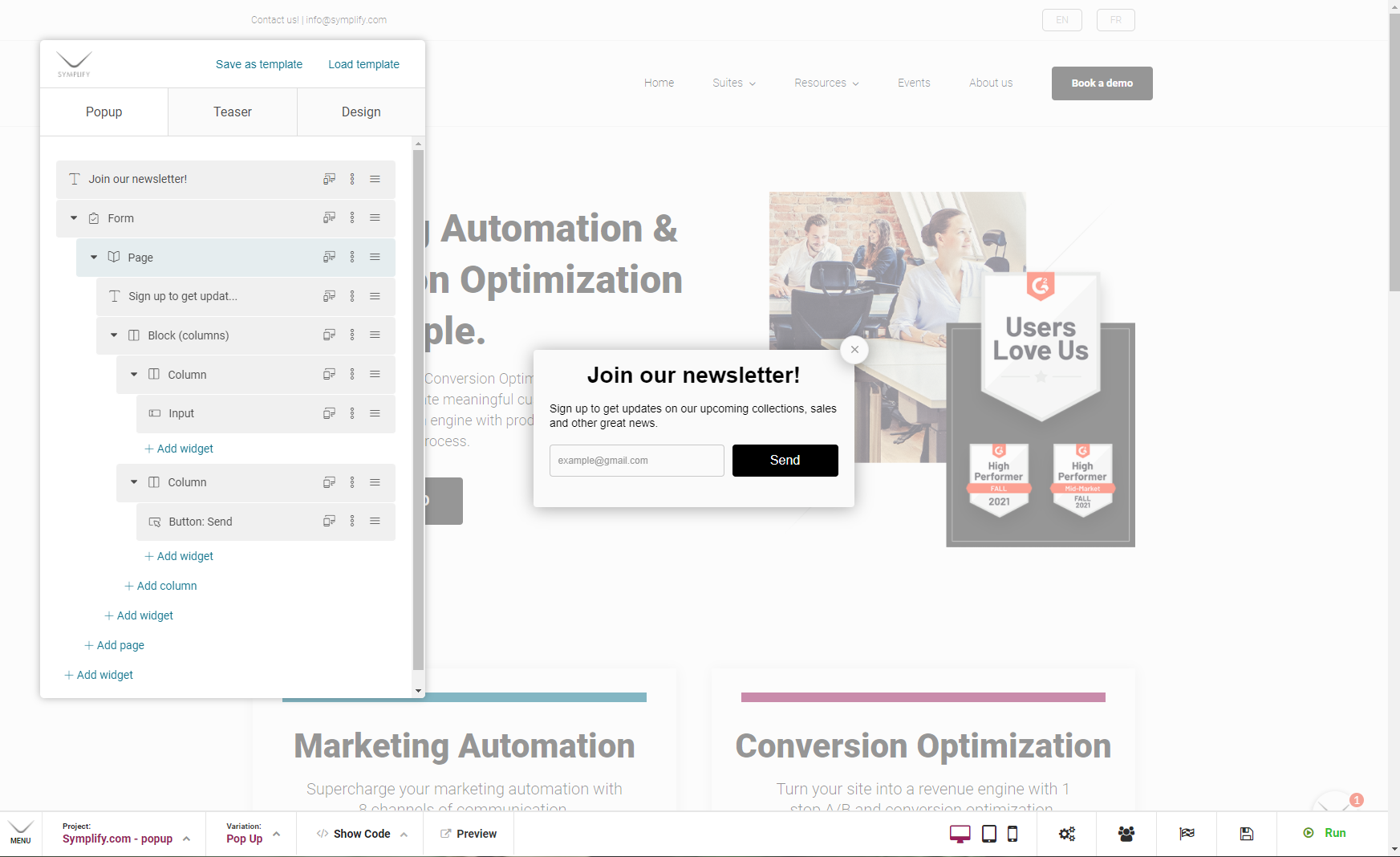 4. Create your Popup / Survey with our editor and then Save your project.

5. Set up your Audience to match your targeted visitors

6. Set up the KPI's you want to measure in Goals.

7. Preview your changes and make sure that Audience is correct, that the Goals work, and that your changes look good.

8. To activate your project, press Run in the editor or activate it through the dashboard.