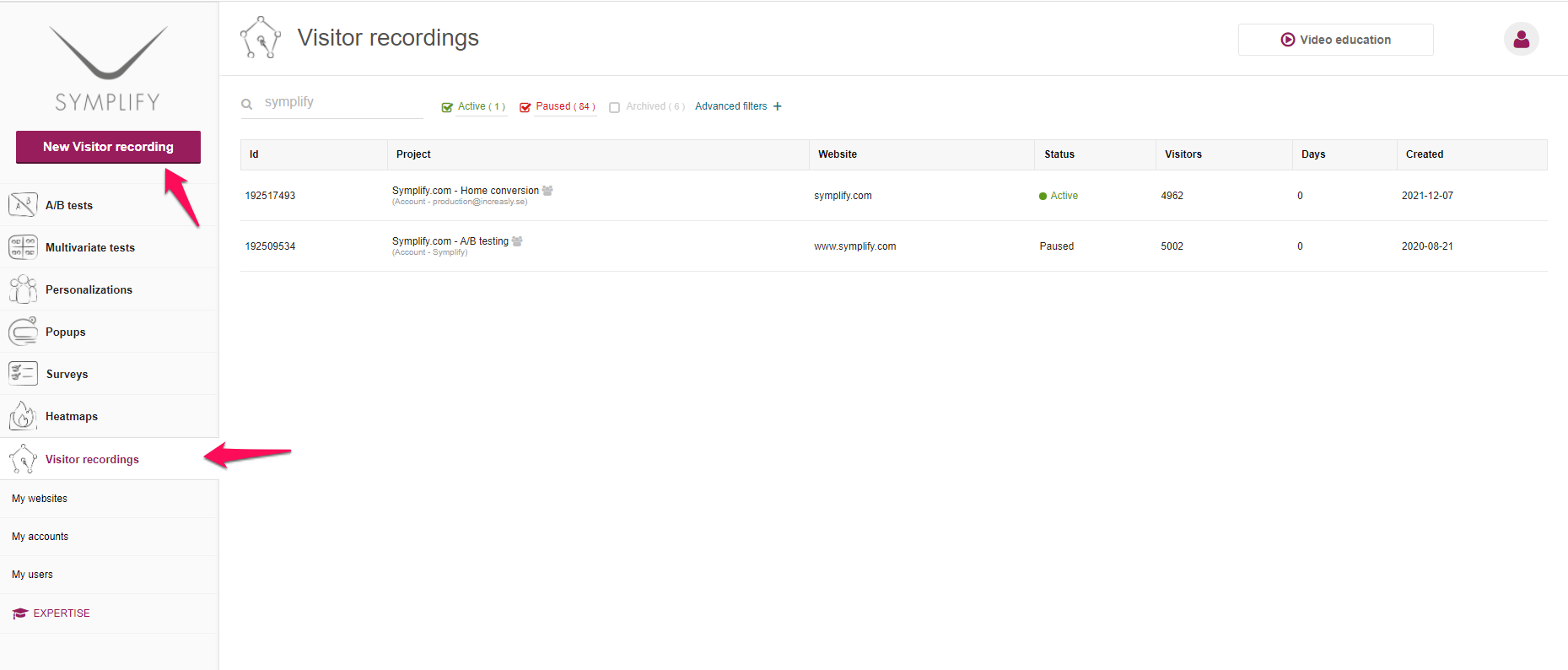 1. Browse to Visitor recordings and click new visitor recording




2. Select your website in the dropdown, edit the project name if you wish and then click Create Visitor recording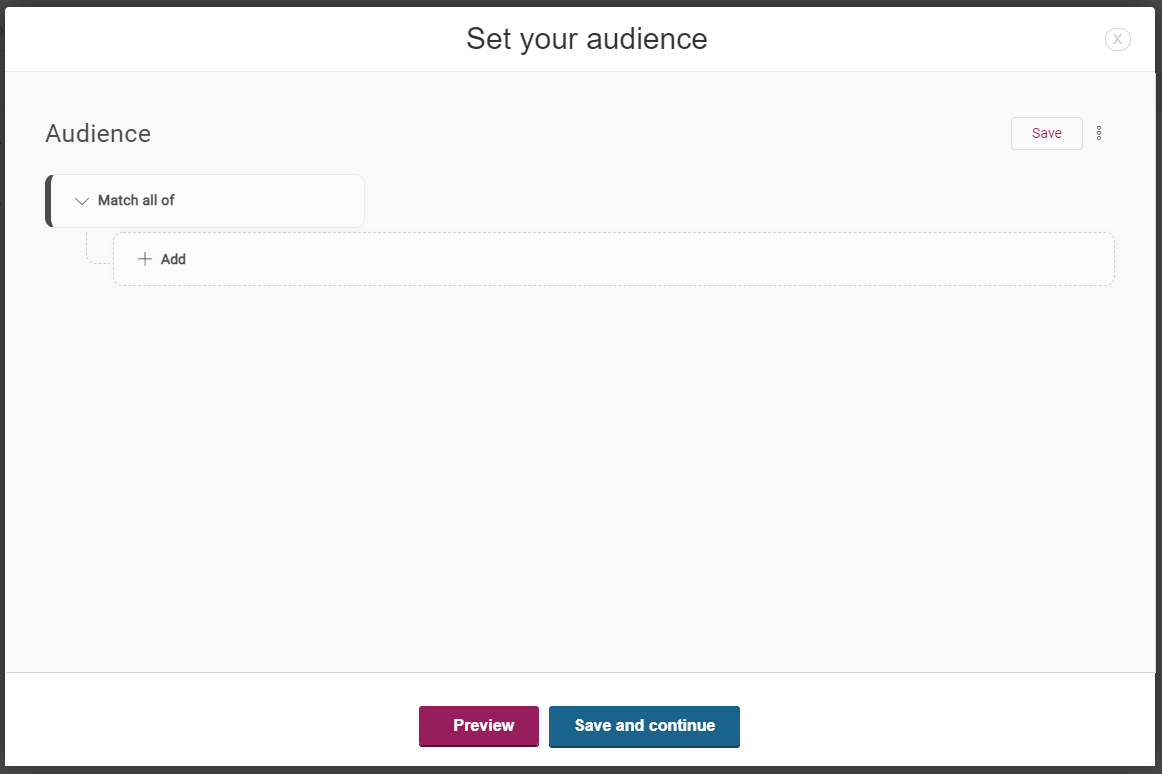 3. Create your audience by adding statements and click Save in the top right to save your Audience. Then click Save and continue




4. If you wish you can change the Visitor limit or the Sampling rate but we recommend using the default settings. Click Run Visitor recording to complete the setup and activate your recording.



Attention!
If your recording will capture sensitive information about your visitors you need to make some configurations to blur this from the recordings. You do that by adding the elements class or ID to the suppress list. This list can be found in website settings. We already blur input fields, but you need to add ordinary text elements that might contain sensitive information.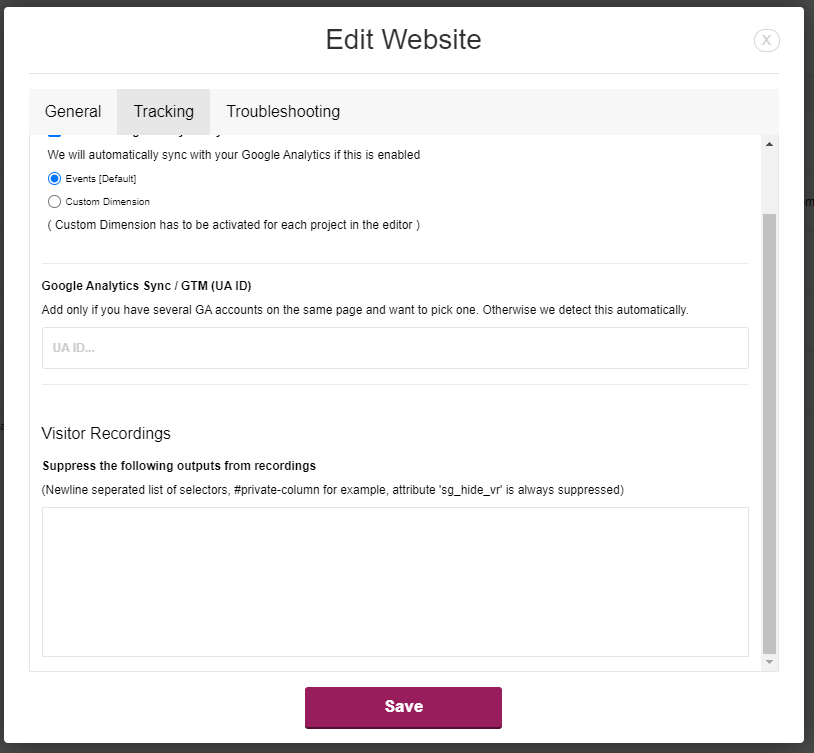 Go to "My website" -> click the website -> choose "Edit website". Click on the Tracking tab and scroll down to Visitor Recordings. Here you have the option to add additional elements that you want to blur.